CUSTOM FRAMING — FRAMED ART — SUPPLIES
When it comes to choosing what to frame, your options are limitless.
 *Original art, prints, posters, pictures, etc. – Great framing specials, discounts on in-stock moulding, and a large selection of special order moulding from suppliers like Larson-Juhl, Roma, Studio, Tracy Chop and more.  From museum and conservation quality to more affordable options, our experienced and knowledgeable staff will help you design a great frame.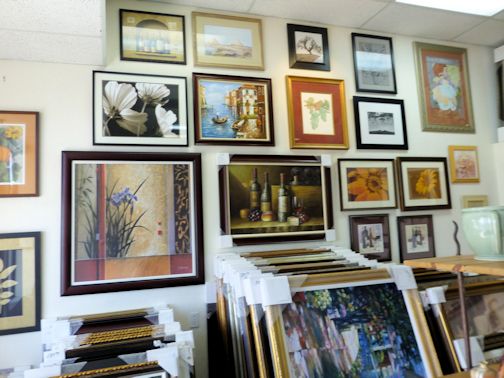 *Custom Mirrors – Let your imagination run wild with this one ……large selection of moulding to pick from!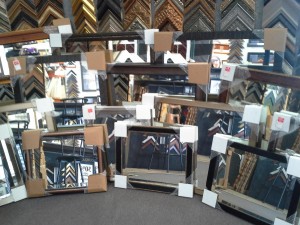 *Shadowboxes – These are perfect for displaying memorabilia.  If you have something special that you both want to display and preserve, a shadowbox is a great solution.  Very commonly used for sports items, items from special events like weddings, and special clothing, almost any item or collection of items can be displayed this way. Entrust your memories to us!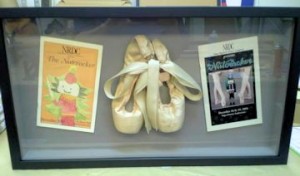 *Embroideries – Bring your embroidered treasures and we will frame them, meticulously securing them by lacing to a backing material, not gluing.  This is a special technique that only a few framing shops still offer.
 *Corporate accounts and quantity discounts available.   Please inquire.
Do-IT-Yourselfers! 
*Framing supplies – Moulding, mat board, glass, hangers, and other supplies for sale by the piece or by the box.  We'll even cut to size if you want.  Ask about our used framing equipment for sale.